a.b.e.
has manufacturing plants in Johannesburg (Boksburg) and Durban (Isipingo). Supported by a network of branches and distributors throughout South Africa, sub-Saharan Africa, the Indian Ocean Islands, a.b.e.

 

is ideally positioned to service its customers.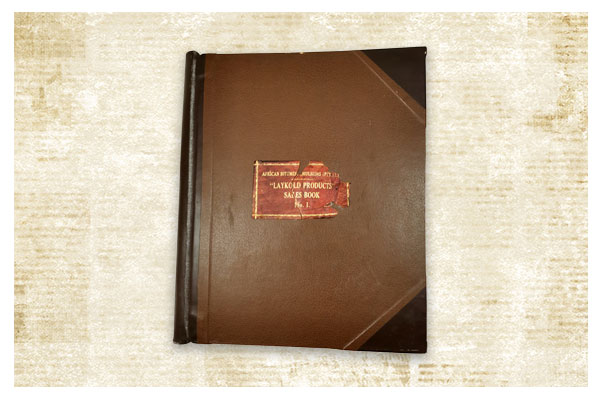 Established African Bitumen Emulsions (50% IBE / 50% CMG).
Distribution through retail.
Branches were established (JHB 1940;  CTN 1950;  PE 1953.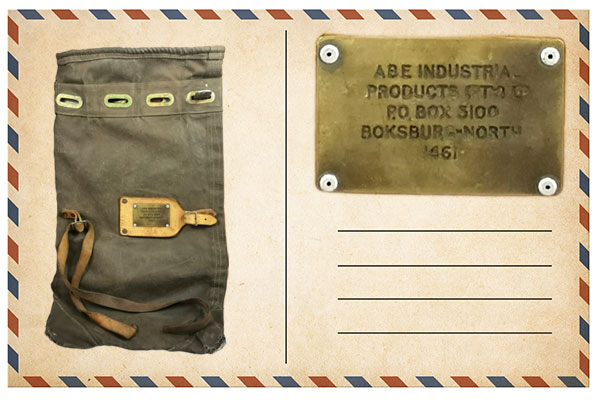 The Star – Johannesburg, Transvaal, Monday, August 1941
ADVERT:    LAYKOLD – Bitupruf & membrane.
Started Flooring and Adhesive Division.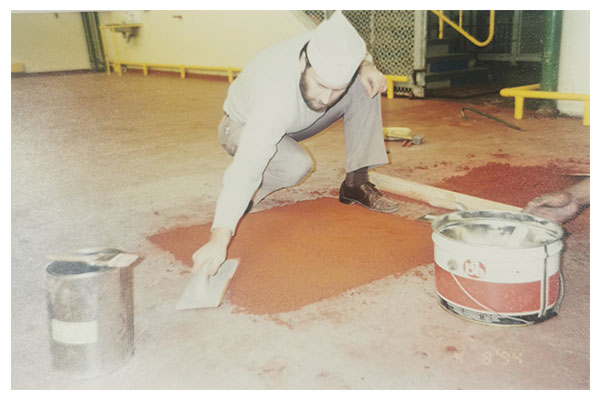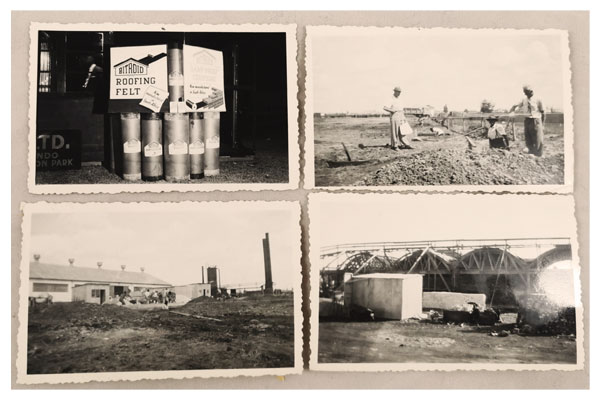 The destruction of large urban areas of Britain by bombing during the Second World War, created a need for the development of cheap affordable housing. Consequently, the 1950s and 1960s saw a proliferation of flat-roofed buildings and an expansion in the use of primitive roofing felts.  In the 1950s bithoid was used in South Africa as roofing felt and damp proof course (DPC) in the building industry.
a.b.e. = 50% SHELL / 50% MA
epidermix -epoxy adhesive range
New holding company ABECOL (50% SHELL / 50% M&R).
Industrial & Road Division.
Bloemfontein and East London Branches were established.
PUs was first discovered in 1937 by the textile industry and from further research demonstrated the reaction of an aliphatic isocyanate with a glycol, producing new materials with interesting properties like the desirable elastic properties.  Only after the war in 1952 polyisocyanate become available.  PU coatings opened the door for automotive applications and different types of PU coatings are used in construction for environmental deterioration protection.
Major abecote flooring projects during this time included:
Robertson's Spices processing and packaging plant, Prospecton.
Rainbow Chickens packaging plant, Hammersdale.
Southern Star Organisation workshop, Port Elizabeth.
Berkshire International manufacturing plant, Woodbrooke.
Volkswagen South Africa paint workshop, Uitenhage.
New look for floors at Woolworths Wynberg Cape Town.
8mm abescreed mortar finish – formulated to Woolworths preferred colour.
a.b.e. becomes a 100% subsidiary of Murray & Roberts.
a.b.e. Industrial Products celebrates 50 years.
1993 – Index product range distribution.
1996 – Product range growing with acquisition of Fosroc SA and Silcart Distribution.
1997 – Retail Division, Steelwood Africa acquired 50% from M&R.
1997 – Dow Corning (now Dowsil) Distribution.
Retail Division, Steelwood Africa acquired 50% from M&R.
Dow Corning (now Dowsil) Distribution.
100% Subsidiary of KYD Steelwood Africa Group.
26% BEE Acquisition by Auburn and listing on AltX JSE.
Innovative structural silicone glazing.
a.b.e. is a CHRYSO Group Company.
2 Year plan to upgrade production facilities.
Finance and HR relocate from Kwazulu Natal Branch to Boksburg Head Office.
7 New eco-friendly waterproofing products launched.
2012  – Product range development.  Organization of market approach.  Sustainability development plan.  Safety initiatives.
2013 -New company CI and p ackaging.  Crystalline waterproofing – duraroof krystalkote.  abebond plasta kee (enhancer).  hydroproof acrylic economical waterproofer. 
Dustless technology in grouts.
CHRYSO was acquired by LBO France.
VIP Polyurea distribution in South Africa.
Self-levelling screed underlay (abescreed SLCP).
silvakote eco product launched.
Invests in modern high-tech equipment for production plans.
Dow facade cladding system (DC896 panelfix).
super laykold spray & seal (waterproofing in a can).
Die Meerkat Way OH&S programme implementation.
Reorganisation of warehouse & logistics and DDMRP implementation.
COO and CFO appointment.
durajoint flexband system.
Focus on exports and operations outside SA borders.
Investing in manufacturing faciities to reduce reliance on imports.
Build it bonding agent.
CHRYSO was acquired by Cinven.
Volatile marketing conditions.
Self-levelling screed overlay (abescreed dura.Top).
VIP QuickSeal Reflect Silver.
abeseal finisol.
Group Communications Department.
Combined newsletter – The Orange Voice.
duraproof cem block waterproofing additive.
abedur S floor screed.
Competitive torch on into retail – abe torch on.
CEM-blanc white cement.
abe proof liquid membrane waterproofing system.
Rustopak range.
Decorative concrete solutions range.
flexothane 27 polyurethane sealant.
peel & stick waterproofing membrane.
VIP QuickSpray AL (aliphatic).
Build-it duraflex.
duracote decorative waterproofing.  duracrack filler.
chemical anchor MAXX and GP.
Dow 993 structural glazing.
Best practice production injection (maximisation of workflow, increased automation, slashing production costs).
abe hand sanitizer (COVID hit in March with heavy lockdowns).
2006 hydroproof line extension at BXB lant.
abeproof acrylic Pap n Lap waterproofing membrane.
VIP Quickfloor and Quickfill systems.
flexothane 15 / 45 / 65 P / 80P polyurethane sealants.
abe lite finishing plaster.
abescreed SLCP variants – 15 and 25 Mpa.
Build it SLCP.
Tough Stuff range for lower LSM market.
CHRYSO was acquired by Saint-Gobain.
a.b.e. is a division of Saint-Gobain Africa.