finishing plaster
multi-purpose, lightweight, high strength finishing plaster.  Formulated calcium sulphate hemihydrate finishing plaster.
SANS 10177-5:  A (non-combustible)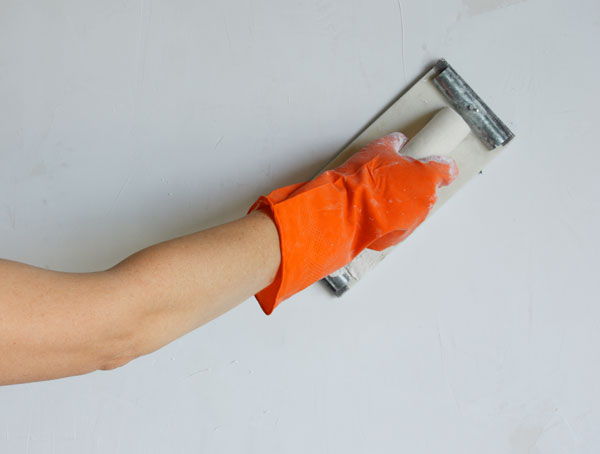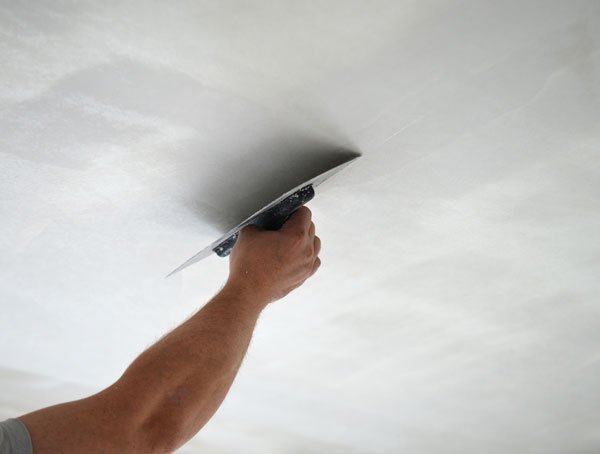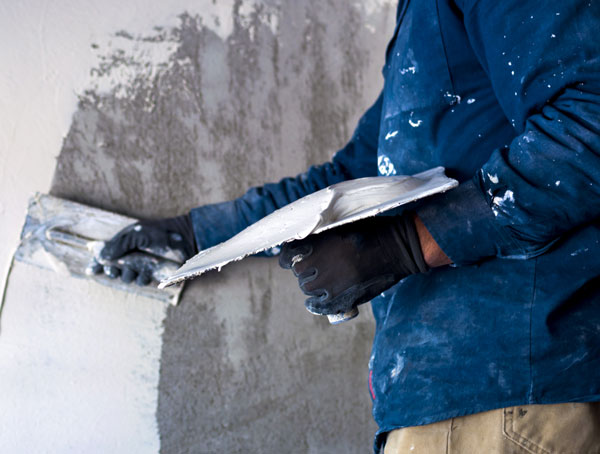 Uses
Recommended as a combined base coat and finishing plaster for internal applications onto brickwork, concrete blocks, dry walling, ceiling board and as a finishing plaster over sand cement renders.
Advantages
Suitable for providing a highly polished smooth surface, a brush finish or a textured finish.
Should be used neat with the addition of clean water only.
Mixing
Water/powder: 55 – 65 ml water to 100 g plaster.
Add 40 kg abe® lite to 22 – 26 L of water.
Allow soaking for 5 minutes.
Mix until lump-free to a smooth paste.
Application
Apply to clean surface.
Sprinkle water onto the surface.
Apply abe® lite finishing plaster onto the surface with a steel or rubber faced float.
After 20 – 30 minutes, level with steel float.
After 45 – 55 minutes, moisten the float that has a carpet or rubber face finish and float the surface to raise the fines to the surface ("fat").
After 60 – 70 minutes, final finishing by scraping off the excess fines and proceed by steel floating to obtain a smooth polished finish.
Do not mix more abe® lite than you can apply.
Do not apply less than 3 mm thick.
Do not retemper the mix, if the mix becomes unworkable, discard it and mix a fresh batch.
Pot life of mixed plaster: 40 – 70 minutes.
Initial set: 65 – 90 minutes.
Final set: 75 – 130 minutes.
Typical drying time on board 2.5 – 3.5 hours.
Coverage
COVERAGE FOR 40 KG
Thickness
m2
1-3 mm thick
28 

m

2
5-6 mm thick
11.5 

m

2
12-15 mm thick
4.5 

m

2
Cleaning
Clean all tools and mixing vessel thoroughly with water before mixing the next batch.
Additional information
See product data sheet or QR code for additional information.
Handling & Storage
Bag should be stored in dry places.
Direct contact with ground and moisture must be avoided.
Shelf life up to 12 months.
Temperature and Relative Humidity
Surface and ambient temperature must be at least + 5 °C and rising, ideally between 20 °C and 30 °C.
Health & Safety
Avoid inhalation of the product during mixing, the use of gloves, eye protection and dust masks is advised. Immediately wash with water in the event of contact with skin. Splashes into eyes should also be washed immediately with plenty of clean water and medical advice sought thereafter. Material
safety data sheet (MSDS) is not included but is available from your local a.b.e.® sales representative.
Packaging
Available in 40 kg bags
Colours Product Code Bar Code
White 19401-040 60020650 13869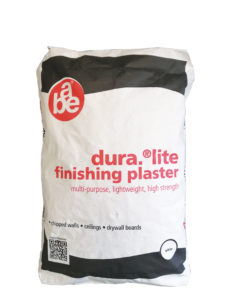 Important Notice
This data sheet is issued as a guide to the use of the product(s) concerned. Whilst a.b.e.® endeavours to ensure that any advice, recommendation, specification or information is accurate and correct, the company cannot – because a.b.e.® has no direct or continuous control over where and how a.b.e.® products are applied – accept any liability either directly or indirectly arising from the use of a.b.e.® products, whether or not in accordance with any advice, specification, recommendation, or information given by the company.
Further Information
Where other products are to be used in conjunction with this material, the relevant technical data sheets should be consulted to determine total equirements.