LIMITED INEXPENSIVE TECHNOLOGY FOR EXTRA VALUE
3-YEAR QUALITY GUARANTEE
hydroproof LITE is a flexible water based acrylic compound, which is used together with abe® membrane to provide a seamless liquid waterproofing system.
hydroproof LITE includes a stitch bond membrane 10 m x 200 mm.
Uses
For waterproofing all types of stable roof flashings.
For waterproofing roof parapet walls.
Sealing of roof joints, laps and roofing screws on corrugated roofs and gutters.
Advantages
hydroproof LITE

 

is an all-in-one system.
There is no need for separate primers on porous surfaces.
hydroproof LITE

 

has excellent weathering properties, adhesion and is tough, flexible and non-toxic.
hydroproof LITE

 

comes in a wide range of colours.
3 year quality guarantee.
Colour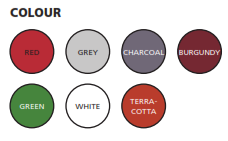 Surface Preparation
Ensure all surfaces are clean dry, sound and free from all laitance, fungal growth, grease, oil or loose and flaking particles.
Bonding / Priming
After suitable preparation – prime porous surfaces with a neat coat of hydroproof LTE. Prime new galvanised iron with abe® 4-metal primer and old galvanised iron steel with a solvent based metal etch primer.
Coverage
Coverage: 2.1 L/m2 full system.
Application
First coat:  Apply by brush/roller using 1 L/m2. Embed membrane into wet coat, avoiding bubbles or wrinkles.  Membrane overlaps: minimum 100 mm on end laps and 75 mm on side laps.
Second coat:  once first coat has dried (2 – 3 hours), apply second coat by brush/roller using 0.5 L/m2 and ensure membrane is fully saturated.
Third coat:  once second coat has dried, apply third coat at different angle to second coat using 0.5 L/m2
Cleaning
Tools, brushes and mixing equipment should be cleaned immediately after use and before material has set with abe® super brush cleaner followed by washing with soap and water.
Protection / Maintenance on Completion
Whilst hydroproof LITE is designed for extended life, it is important to apply a maintenance coat of hydroproof LITE every year.
Packaging
Available in 5 litre with 10 m x 200 mm membrane.
Handling & Storage
Shelf life of 12 months, but shorter if in extreme conditions.  Keep tightly sealed in a dry cool place in the original packaging.
Caution
Do not use bituminous solutions as a primer.
Do not cover with stones or stone chippings.
Do not apply if rain is imminent.
Apply to well drained roofs.
Health & Safety
Product safety information required for safe use is not included. Before handling, read product and safety data sheets and container labels for safe use, physical and health hazard information.  The safety data sheet is available from your local a.b.e.® Construction Chemicals branch.