A new concrete repair system, comprising two a.b.e.® Construction Chemicals products, is providing excellent results and is increasingly being specified in various parts of South Africa.
a.b.e.®, with head office in Boksburg, is part of the Saint-Gobain Group. 
In terms of the new concrete repair system, a.b.e.®'s dura.rep EC, a three-component epoxy cement mortar with selected fine aggregates, is overcoated with abe.® cote SF 217, a two-component solvent-free Novolac epoxy resin.
The combination of dura.rep EC and abe.® cote SF 217 was selected for the repair and protection of the return activated sludge (RAS) pump station of the Sandfontein sewer works in Cape Town, completed by the main contractor, Hiload Inyanga Construction. A total of 120 kits of 21kg dura.rep EC was needed for this project.
Brett Papayanni, a.b.e. General Construction Sales Manager in Cape Town, who handled the two Western Cape projects on behalf of a.b.e.®., says trowel-applied dura.rep EC provides exceptional non-slump consistency for the smoothing of irregular surfaces and blow holes on concrete and masonry.
"dura.rep EC is ideal for re-profiling irregular surfaces, pore filling, and sealing of blow holes and can be applied to protect vertical and horizontal surfaces between 0.5 and 4 mm thick. It is chemical-resistant and suitable for new and refurbishment applications in aggressive chemical environments.
"Furthermore, the solvent-free product is impervious to liquids and can be applied to damp surfaces. It quickly develops placeable consistency and so provides a fast turn-around time. With excellent adhesion, dura.rep EC remains cohesive and does not sag," Papayanni explains.
The new a.b.e.® concrete repair and protection system calls for dura.rep EC to be overcoated with abe.® cote SF 217, a clear resin system used for sealing, laminating, screening, and grouting applications. abe.® cote SF 217 offers high chemical resistance not possible with standard epoxies. It can be used as a laminating resin, for high chemical-resistance screeding, chemical tile grouting, and sealing porous elements such as concrete and wood.
"a.b.e.® concrete repair products have for decades been used to repair and effectively maintain important South African building and infrastructural facilities. The new dura.rep EC and abe.® cote SF 217 system illustrate a.b.e.®'s commitment to develop and introduce the widest possible choice of solutions for diverse repair and maintenance projects," Papayanni adds.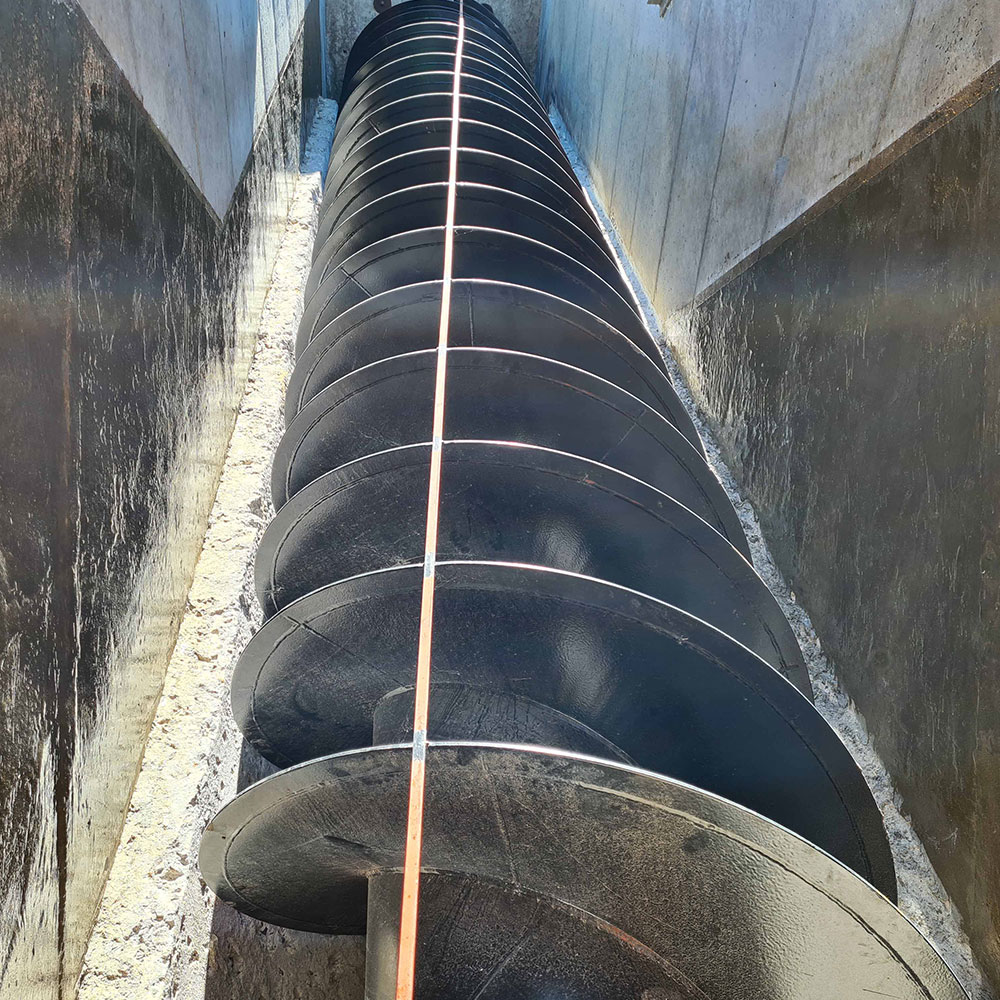 Strandfontein Sewer – Before Repairs
Strandfontein Sewer – After Repairs