Description
Polyurethane and polyurea technology.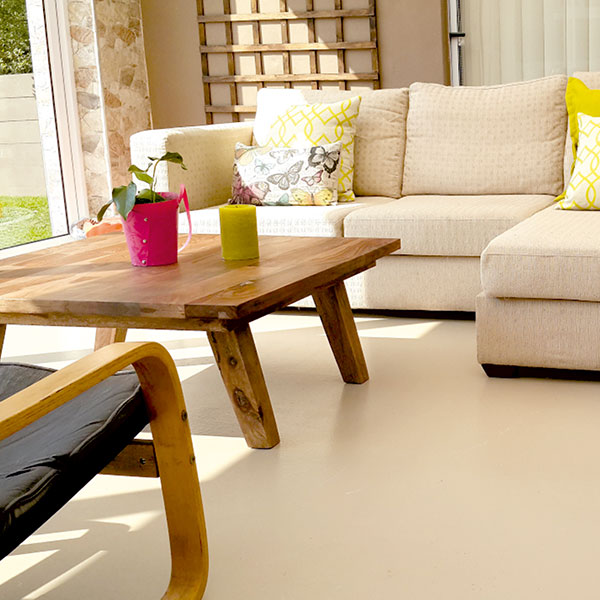 abe.®cote 441 offers a durable, hard wearing, decorative, chemical, UV and abrasion resistant solution for medium duty applications. This polyurethane enamel is a protective and decorative coating for steel, concrete and timber; as well as finish coating on various flooring systems. Available in matt and gloss fininsh. This was an ideal solution for EMPS bed factory and Pick 'n Pay Hemmingways receiving.
abe.®cote clear polyurethane coating is formulated to provide an ultra-durable clear coating with a gloss or matt finish that is UV resistant with good chemical resistance against water, alcohols, salt solution and petrol. It is essentially used as a top coating for the sealing/maintenance of polyurethane and epoxy coatings. abe.®cote clear PUD also offers a very good cleaning effect and resistance to car-tyre ontamination (black heel marking – BHM) which is ideal for applications with foot or tyre traffic.
QuickFloor™ 500, is a colourfast flooring protector and a smooth poly-aspartic coating, ideal for harsh marine conditions with strong resistance to chlorine and saltwater which was why it was specified for the Two Oceans Aquarium not only as additional protection but also to inhibit algae growth on what is now an exceptionally smooth and glossy tank lining. This exceptionally quick-acting, roller applied flexible coating also provides excellent adhesion to concrete substrates and superior chemical resistance, compared with solvent driven epoxies and urethanes.
Medium duty applications
High abrasion resistance, natural
Polyurethane
abe.®cote clear PU
Decorative, chemical, UV and abrasion resistant
abe.®cote 441
Spray applied, instant setting, strong, seamless and flexible
Airless, brushable, roll down
Polyurea Technology
QuikfloorTM