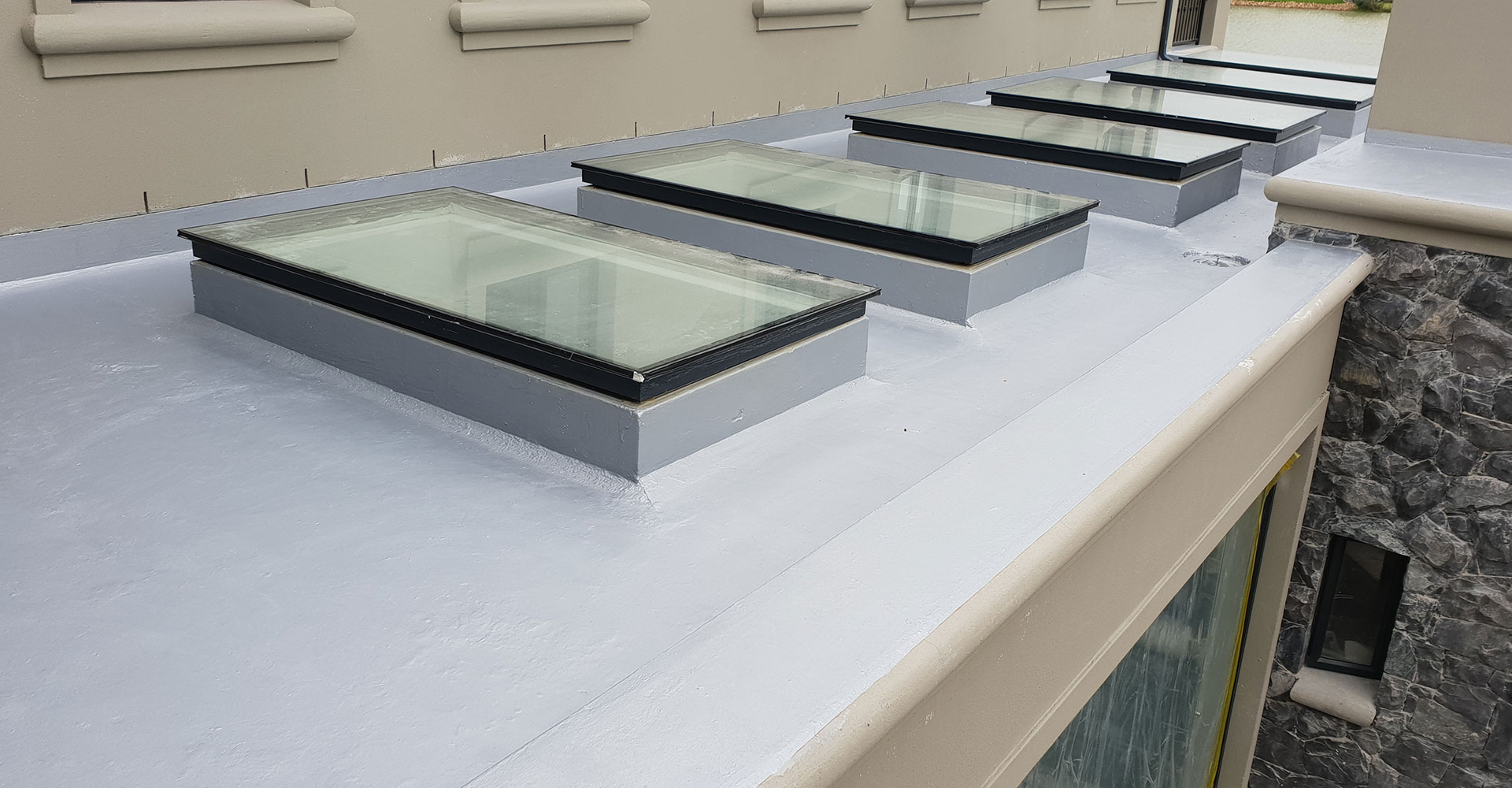 a.b.e.® Construction Chemicals Construction Chemicals'
liquid
abe.®proof waterproofing system
is proving extremely popular for a wide variety of reasons, says Glenn Bouwer,
a.b.e.®'s
Regional Manager: Western and Eastern Cape.
Bouwer says a.b.e.® Construction Chemicals – part of Chryso® SA – has had substantial positive feedback on the liquid waterproofing membrane that is highly elastic and durable, and requires very little maintenance.
"The product is a single pack, solvent-borne, rubberised, waterproofing membrane applied in liquid form to waterproof most building substrates, including non-porous screeds, concrete, wood, polyurethane and bituminous surfaces. It can also be used to refurbish existing new as well as old torch-on membrane. It is so simple to apply that most DIY home improvers will be able to handle waterproofing projects using this product."
Bouwer says the abe.®proof liquid membrane has proved popular for reasons that include:
Superior water resistance that can cope with water ponding;
High elasticity and durability offering good tensile strength;
Excellent thermal stability;
Outstanding adhesion to most prepared substrates;
Fast curing – the second coat can be applied after four hours and full curing carried out after just 24 hours; and
Not sensitive to moisture – so can be applied in cool, warm or humid conditions.
"There is also no fabric reinforcement required for standard applications. Applicators on recent projects have praised abe.®proof liquid membrane particularly because of its quick turn-around time, and – as stated – the simplicity of application," Bouwer says.
All surfaces are to be primed using one coat of abe.®proof liquid membrane primer prior to the application of the abe.®proof liquid membrane.  Some porous surfaces such as asphalt, wood or bitumen deficient surfaces may require additional coats of the abe.®proof liquid membrane primer. For galvanised and metal surfaces, it is best to prime with a.b.e.®
4-metal primer, Bouwer suggests. "a.b.e.®'s silvakote eco or super laycryl (emulsion based) should be used to provide UV protection to exposed areas of abe.®proof liquid membrane, or the membrane can be tiled over for protection.  All surfaces require suitable protection from dirt and contamination between coats and until the final coating has fully cured."
Among successful recent applications is the waterproofing of a residence in Mount Edgecombe, KZN, where abe.®proof liquid membrane was painted over existing, aged torched-on waterproofing that had previously been covered with a.b.e.®'s silvakote reflective aluminium.
a.b.e.®'s Rafique Hoosen, who secured this contract for the company, says care was taken to ensure that no water was entrapped underneath the old waterproofing. "About an hour after abe.®proof liquid membrane primer was applied to the roof of the house, the primer had sufficiently cured for the application of abe.®proof liquid membrane itself. The primer is usually already dry to the touch in just half-an-hour in sunny conditions," Hoosen states.
Other noteworthy recent applications of abe.®proof liquid membrane were on the roof of a residence in the upmarket Fancourt Golf Estate in George, the balcony of a house in Welgemoed in the northern suburbs of Cape Town, and the roof and balcony of a house in the Val de Vie winelands estate in Paarl.